HiFinance 5
---
SECTION 7.2.1.8U.1 – TAXI CARDS MODIFY
This option will only appear if you are running the Cards option.
There are up to 30 Taxi Card.
The TAXI CARDS MODIFY is accessed as item 1 from the TAXI CARDS MENU. On selecting this function, the following will be displayed:
<![if !vml]>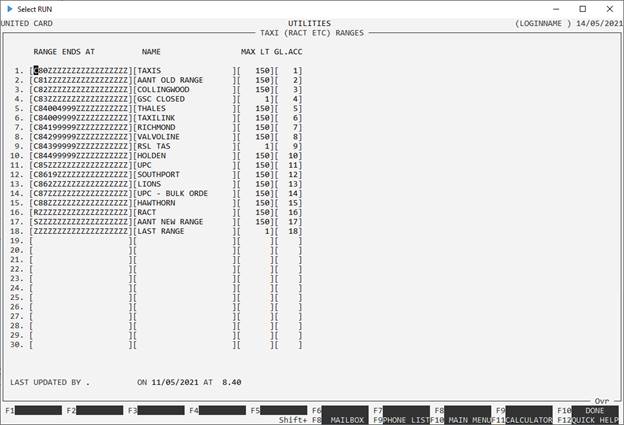 <![endif]>
The fields are defined in SECTION 7217U.
To update the screen, press <F10> or press <ESC> to exit without changing the values.

  Return to Table of Contents