HiFinance 5
---
SECTION 7.2.1.7U.1 – SHOPPER DOCKET BRANDS MODIFY
This option will only appear if you are running the Cards option.
There are up to 9 brands that can be entered into the system. It is possible to enter the same brand in more than once, eg to allow for multiple discounts for the same brand, but HiFinance does not specify which brands can be used at any specific Site. This needs to be maintained by site training. The description can be specified differently to help the Site choose the correct option. This is not a limitation on HiFinance, it is a limitation on the POS systems that HiFinance interfaces into.
The BRANDS MODIFY is accessed as item 1 from the BRANDS MENU. On selecting this function, the following will be displayed:
<![if !vml]>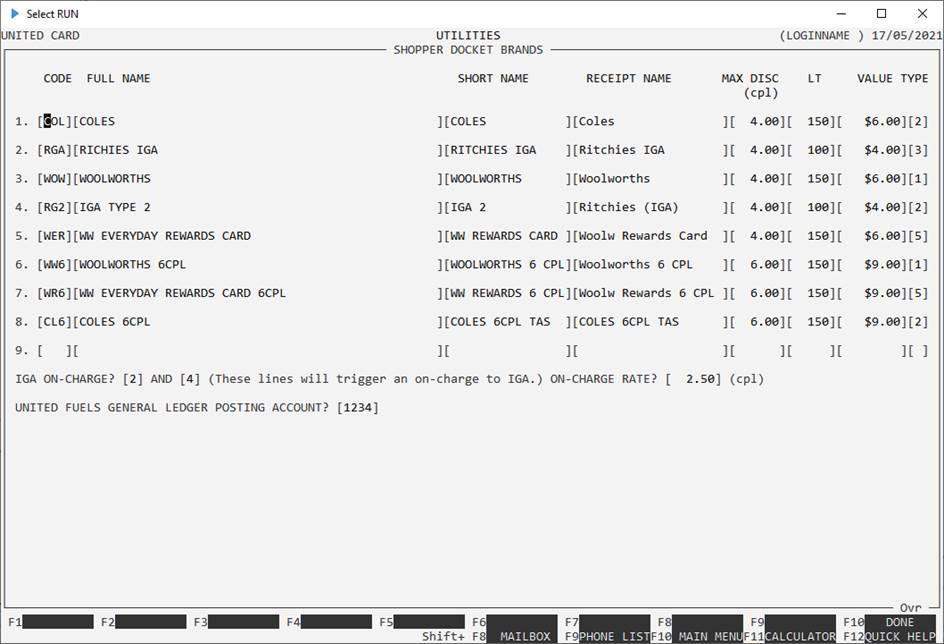 <![endif]>
The fields are defined in SECTION 7217U.
To update the screen, press <F10> or press <ESC> to exit without changing the values.

  Return to Table of Contents