HiFinance 5
---
SECTION 7.2.8U.3 - SET DISCOUNT RATES BY FUEL
USAGE: To setup volume discounts in the United Cards sub-subsystem. The discounts you enter here are applied at the end of the month.
DISCUSSION: When you start the program, the screen appears as follows:
<![if !vml]>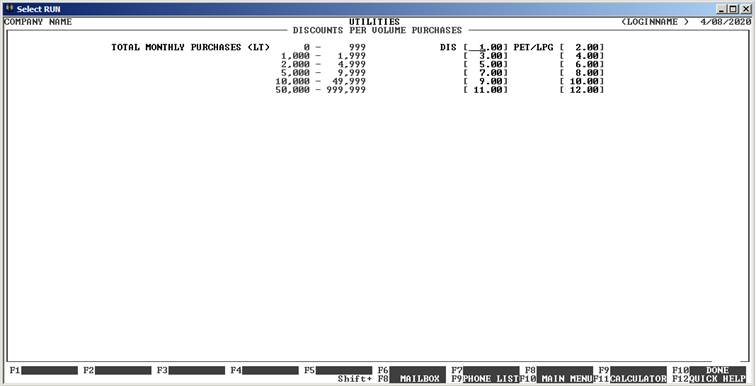 <![endif]>
You should enter a discount value into each break point. HiFinance will check that the discounts you enter are in order.
Note that the discounts are inclusive of GST (to match FUEL DISCOUNTS the discounts in DEBTOR ENQUIRIES.)
When you have finished, press <F10> to save the changes.
To return to the SITES MENU, press <ESC>.

  Return to Table of Contents