HiFinance 5
---
SECTION 7.2.3.3.7 - GAS DELIVERY TABLE ASCII IMPORT MENU
This function is only relevant if you are using Fuels option. This menu leads to special programs used to import pricing structures from various suppliers. These are always in a specific, structured format.
The GAS DELIVERY TABLE ASCII IMPORT MENU is accessed as item 7 from the GAS DELIVERY TABLE MENU. On selecting this function, the following will be displayed:
<![if !vml]>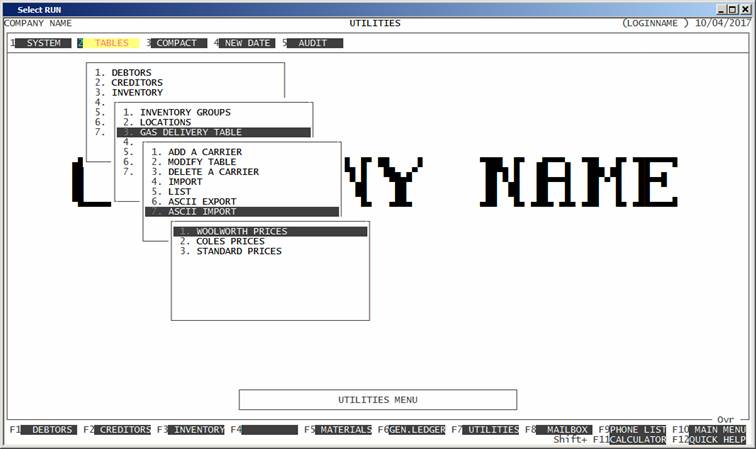 <![endif]>
To return to the GAS DELIVERY TABLE MENU, press <ESC>.

  Return to Table of Contents