HiFinance 5
---
SECTION 7.2.1.6Y - SCANNER IMPORT DIRECTORIES
USAGE: This option is specifically used to setup the link directories from HiFinance to TCS. It is only available is your site has the option enabled.
DISCUSSION: When you start the program, the screen appears as follows:
<![if !vml]>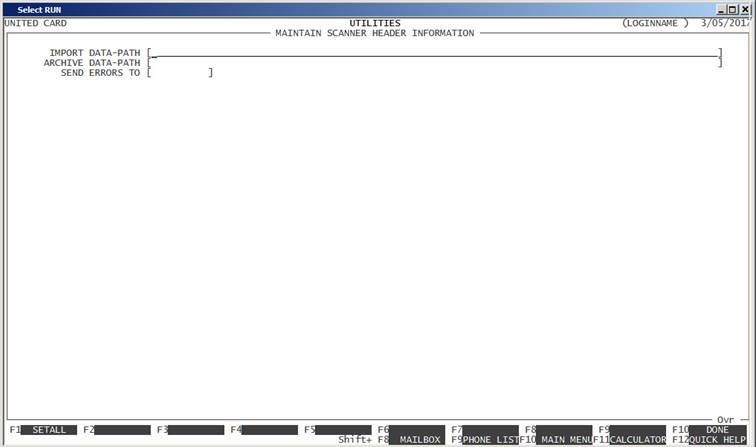 <![endif]>
Here you must enter the path names for each of the fields. Note that the path names must be complete include all \ís, eg h:\hf5data\transfer\ . The directory you choose must exist. HiFinance will not create it.
When you have finished, press <F10> to save the changes.
To return to the UTILITIES TABLES MENU, press <ESC>.

† Return to Table of Contents