HiFinance 5
---
SECTION 3.5.7U.3 - MAINTAIN DEPOTS MENU
This menu leads to programs that allow you to manipulate the Depot information.
The DEPOT MAINTENANCE MENU is accessed as item 3 on the FUEL PRICING MENU. On selecting this menu the following screen will be displayed:
<![if !vml]>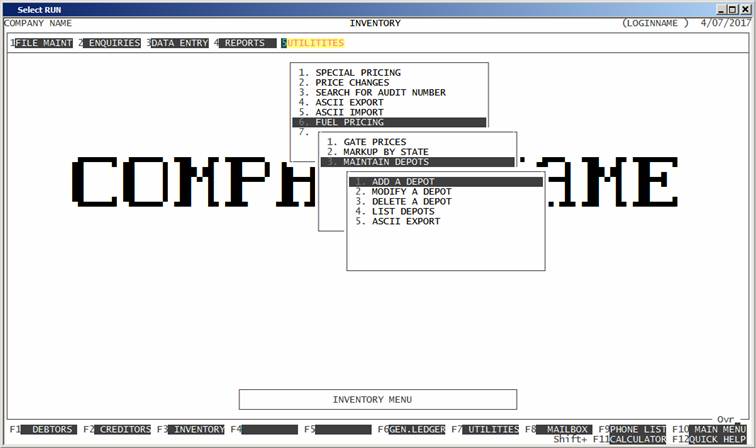 <![endif]>
To return to the FUEL PRICING MENU, press <ESC>.
The fields available on the Depot record are:
DEPOT CODE   This is the code that the Depot will be referred to in HiFinance.
NAME                  This is the full name of the Depot and will be displayed and printed where appropriate.
ADDRESS           There are 3 lines for the address plus a field for postcode.
CONTACT           This is usually the main contact person at the Depot.
PHONE                You can enter up to 4 phone numbers, as appropriate.
EMAIL                This is the email address, usually of the contact person.
Apart from the DEPOT CODE and NAME, all fields are optional and are there for the purposes of documentation.

  Return to Table of Contents