HiFinance 5
---
SECTION 3.5.5 - INVENTORY ASCII IMPORT MENU
This menu leads to programs that allow you to import information originating from other programs, usually Spreadsheets or Databases. The main use of this function is to add or change master-file information, which can more easily be manipulated in an external program.
The INVENTORY ASCII IMPORT MENU is accessed as item 5 on the INVENTORY UTILITIES MENU. On selecting this menu the following screen will be displayed:
<![if !vml]>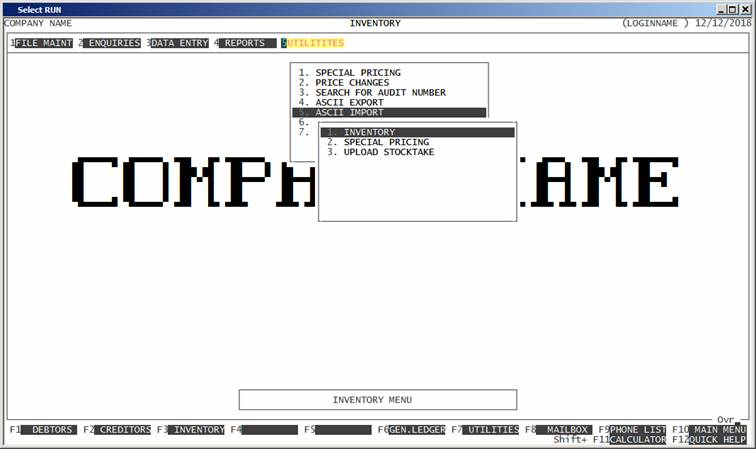 <![endif]>
To return to the INVENTORY UTILITIES MENU, press <ESC>.

  Return to Table of Contents