HiFinance 5
---
SECTION 3.5 - INVENTORY UTILITIES MENU
This menu leads to special programs that do not naturally fit in other menus. These functions are normally only relevant to personnel in a supervisory capacity.
The INVENTORY UTILITES MENU is accessed as item 5 on the INVENTORY MENU. On selecting this menu the following screen will be displayed:
<![if !vml]>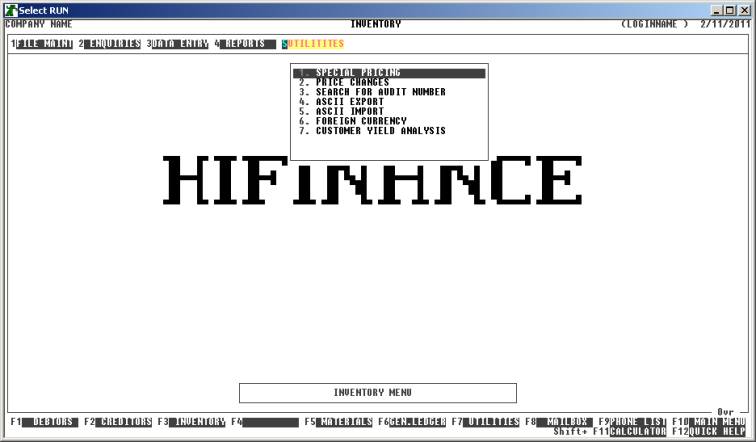 <![endif]>
Note that FOREIGN CURRENCY is only available if the option is enabled at your site.
Note also that there are various other options that might appear in this menu depending on you site and functions, eg FUEL PRICING and PROCESS UNMANNED SITES.
To return to the INVENTORY MENU, press <ESC>.

  Return to Table of Contents