HiFinance 5
---
SECTION 1.5 - DEBTOR UTILITIES MENU
This menu leads to special programs that do not naturally fit in other menus. These functions are normally only relevant to personnel in a supervisory capacity.
The DEBTOR UTILITES MENU is accessed as item 5 on the DEBTOR MENU. On selecting this menu the following screen will be displayed:
<![if !vml]>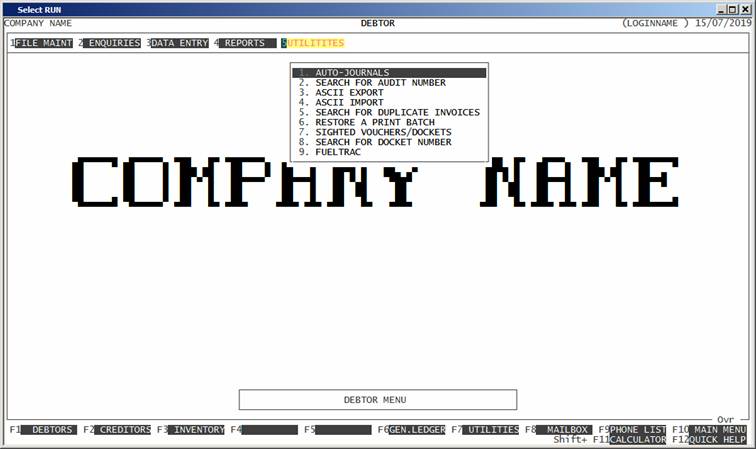 <![endif]>
The actual layout of this menu depends on your installation. The last few entries may differ, although items 1 to 6 are normally the same.
To return to the DEBTOR MENU, press <ESC>.

  Return to Table of Contents